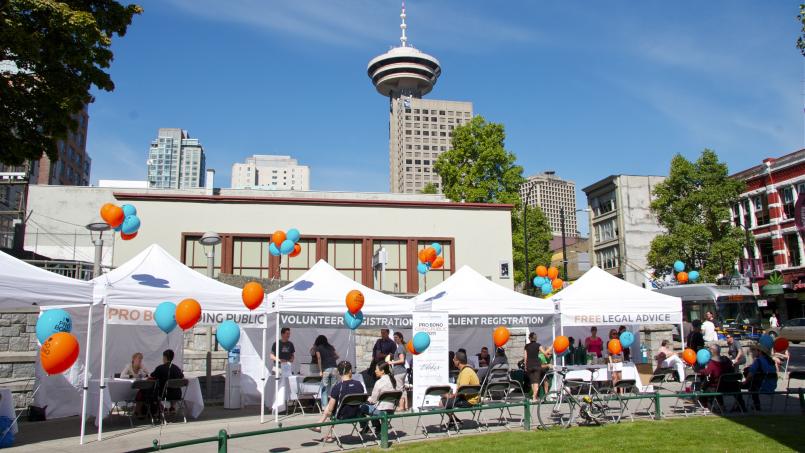 APB News
Pro Bono Going Public 2011 hailed as huge success
Oct 13, 2011
---
In mid-September 2011, over 80 lawyers, law students and paralegals provided free legal advice to 144 individual clients in the streets of Vancouver, Kelowna and Victoria in order to raise awareness and funds for BC's pro bono programs.
The free legal advice-a-thons facilitated access to justice for low- and modest-income people, including the homeless, by engaging lawyers, law students and paralegals in advising pre-scheduled and drop-in clients on all legal issues.
Sponsored by the Canadian Bar Association - BC Branch and several BC law firms, the event raised $54,222 in support of APB. The top five fundraising lawyers were Grey Heywood, Roy Millen, Keri Grenier, Meika Lalonde and Nicole Chen. The top fundraising law firms were Blake, Cassels & Graydon, Pushor Mitchell and Lawson Lundell.
Details are available here: www.advice-a-thon.ca .