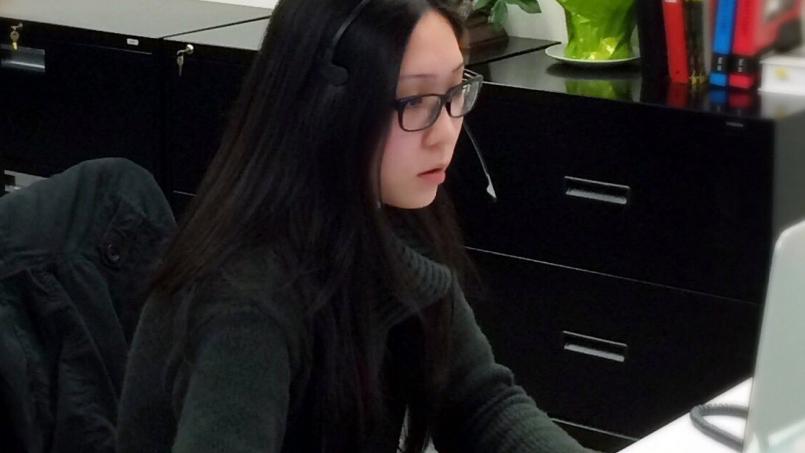 APB News
Stacy Ng - November 2016 Volunteer of the Month
Nov 08, 2016
---
Our capacity to increase access to justice for low-income British Columbians relies on the charitable efforts of more than a thousand volunteers each year. Behind the scenes of hundreds of volunteer lawyers serving clients in clinics, hearing rooms and courthouses throughout BC, hundreds of administrative volunteers work diligently to ensure that our clients receive the timely legal services they need. Our profiled volunteer for November 2016 is Stacy Ng.
Stacey Ng currently interns as a Research Assistant at APB. Stacey conducts telephone interviews with randomly selected pro bono clients who sought summary legal advice in immigration law in 2015. She records how clients actually accessed APB's legal advice and information services, and then organizes responses and prepares summaries to help identify the social barriers to accessing legal services. She learned about this position through the Arts Internship Program at UBC and began interning in January 2016.
As there is only one year left for her Psychology and Sociology program at UBC, Stacey has decided to become a social policy maker focusing on human rights and gender equality after she graduates.
Outside of volunteering for APB, Stacey is also heavily involved with the Alma Mater Society of UBC.