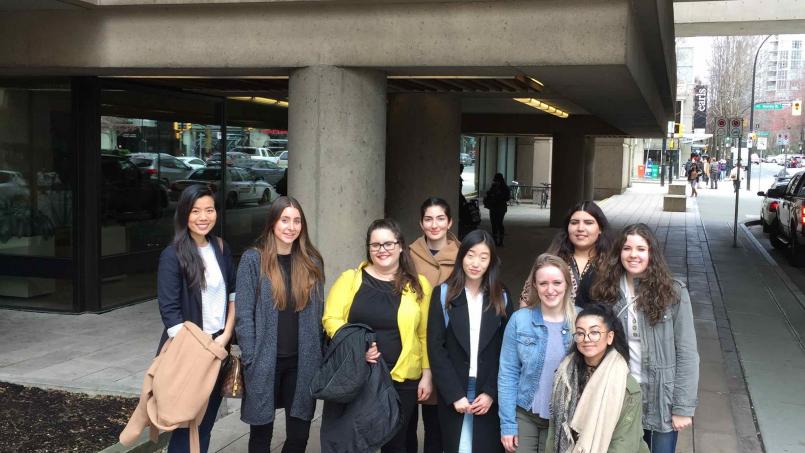 APB News
APB Client Call Volunteers tour Vancouver courthouse
Apr 07, 2017
---
Last Friday, a group of Client Call Volunteers from APB went on a guided tour of Vancouver's downtown court buildings. The tour included visits to the courthouse library, Provincial Court, Supreme Court and the Justice Access Centre.
The group learned about the various legal resources that are made available to self-represented litigants through the courthouse library. And they were lucky enough to catch a bit of traffic court. Their main stop was the Justice Access Centre where they learned more about the self-help and information resources available there, as well as the various service agency representatives available by appointment.
If you are interested in volunteering with APB as a Client Call Volunteer, and helping with our Summary Advice Program, please contact our Intake Coordinator Kayla Johnson.