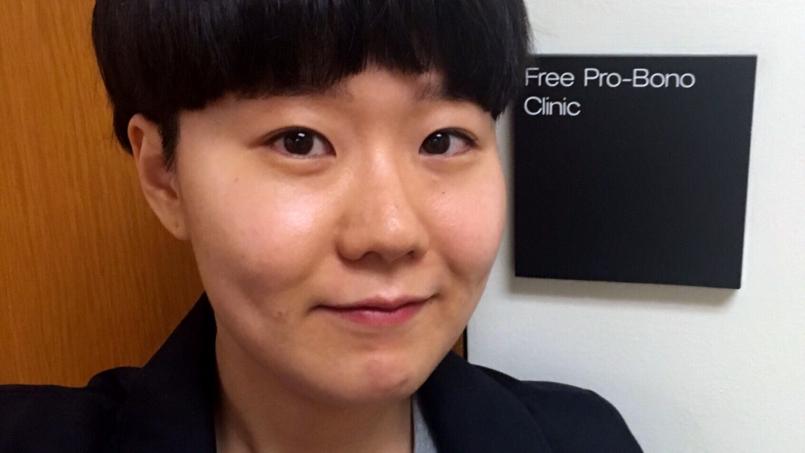 APB News
Minjin Park - June 2017 Volunteer of the Month
Jun 05, 2017
---
Our capacity to increase access to justice for low-income British Columbians relies on the charitable efforts of more than a thousand volunteers each year. Behind the scenes of hundreds of volunteer lawyers serving clients in clinics, hearing rooms and courthouses throughout BC, hundreds of administrative volunteers work diligently to ensure that our clients receive the timely legal services they need. Our profiled volunteer for June 2017 is Minjin Park.
Minjin volunteers with us as Clinic Intern, Clinic Assistant and Interpreter. We are truly grateful for the immense amount of excellent volunteer work that she's undertaken for our organization. 
Here's what Minjin has to say about her volunteer experience at APB:
"Since I started volunteering with APB, I have worked to become a bridge between our pro bono lawyers and clients. I have focused my time in scheduling more lawyers into clinics, and on recruiting new lawyers for the Summary Advice Program. Although this task is not always easy, I believe it is worth the effort. As a Clinic Assistant, I assist both the lawyers and the clients to ensure that the clinics run smoothly. I take this duty seriously, as I have seen many legal advice appointments result in the client realizing that they can overcome their legal challenge.
In addition to the aforementioned duties, I also volunteer as a Korean interpreter at a clinic in Richmond. I would like to express my sincere gratitude for the valuable experience I have gained during my time at APB. My time here has truly solidified my goal to pursue a career in service to people and society."