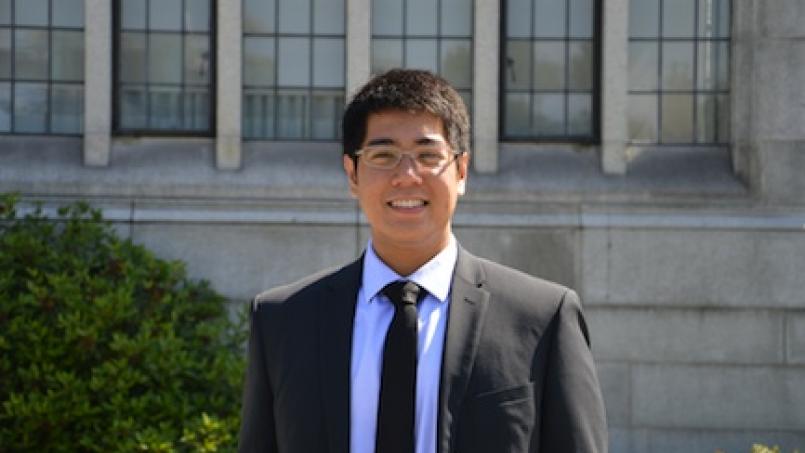 APB News
Raymond Dilag - February 2017 Volunteer of the Month
Feb 14, 2017
---
Our capacity to increase access to justice for low-income British Columbians relies on the charitable efforts of more than a thousand volunteers each year. Behind the scenes of hundreds of volunteer lawyers serving clients in clinics, hearing rooms and courthouses throughout BC, hundreds of administrative volunteers work diligently to ensure that our clients receive the timely legal services they need. Our profiled volunteer for February 2017 is Raymond Dilag.
Here's what Raymond had to say about his volunteer experience at APB:
I graduated from Simon Fraser University in June 2015 with a bachelor's degree in Sociology and a minor in Philosophy. Currently, I'm a first-year Paralegal student at Capilano University.
I began volunteering with APB as a Clinic Assistant in the Summary Advice Program in January 2016. My interest in helping others as well as my drive to learn more about the legal profession convinced me to get involved with the organization. Volunteering in this program has given me the opportunity to learn from various lawyers working in different legal areas. Additionally, conversing with clients on a weekly basis has given me a better perspective about the various legal issues that one faces.
What I find most rewarding about the program is hearing success stories from clients and the legal challenges that they overcame. I am grateful for the experience I have gained and to be part of a program that is capable of making a difference in the lives of individuals.