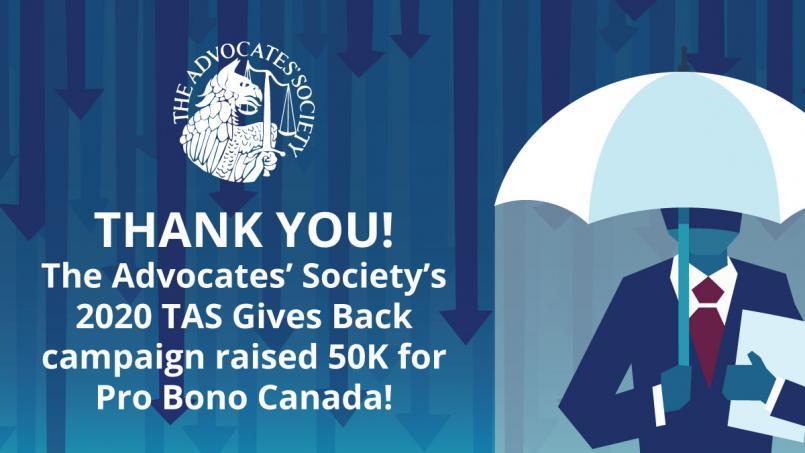 APB News
The Advocates' Society raises $50,000 for Pro Bono Canada's member organizations
Nov 02, 2020
---
Last week, The Advocates' Society announced that its 2019/2020 TAS Gives Back campaign raised $50,000 for Pro Bono Canada.

Founded in 2012, Pro Bono Canada supports and distributes funds to Canada's six provincial pro bono organizations (Access Pro Bono BC, Pro Bono Law Alberta, Pro Bono Law Saskatchewan, Pro Bono Ontario, Legal Information Society of Nova Scotia and Justice Pro Bono Quebec) using a formula that considers the number of people in each province who live in poverty. Pro Bono Canada holds the residue in trust for the future development of regional pro bono organizations in the remaining provinces and territories.

Since 2010, The Advocates' Society's TAS Gives Back campaign has raised over a half million dollars for charitable causes through its Donate Your Rate™ campaign which asks its members to donate the equivalent of 15 minutes of their billable rate.