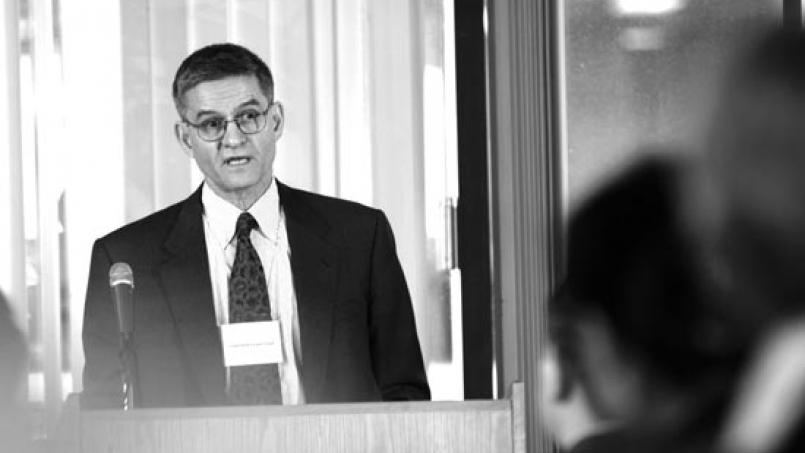 APB News
APB mourns the passing of the Honourable Lance S.G. Finch QC
Sep 02, 2020
---
Access Pro Bono's directors and staff were very sad to learn that the organization's own Honourable Lance S.G. Finch QC passed away on August 30, 2020. Lance was a strong supporter of the access to justice movement in BC, a founding trustee of Pro Bono Canada, and a cherished APB director from October 6, 2016 until the day of his passing.
Lance was best known, of course, for being the Chief Justice of British Columbia from 2001 to 2013. He returned to private practice after retiring from the bench, and found new passion in his roles as private mediator and arbitrator. His many honours and awards include the 2002 Queen's Golden Jubilee Medal, the 2012 Queen's Diamond Jubilee Medal, and the 2013 UBCLaw Alumni Lifetime Achievement Award. He was appointed Queen's Counsel in 2015, and appointed to the Order of British Columbia in 2017.
For all of his incredible accomplishments and honours, Lance was exceptionally kind and humble. He was, first and foremost, a caring friend to APB staff and fellow directors, and he showed genuine interest in their personal and professional lives. He was, in every sense, a stalwart supporter of APB's people and collective mission.
We at APB were all very fortunate to have worked with Lance, and we will miss him dearly. We extend our most sincere condolences to his wife Judy and to his loving family. Rest in peace, Chief.